Justin "Dunna" McDonough
Audio Engineer, Producer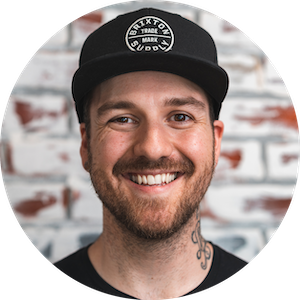 Joined Resonate: Summer, 2012.
Hi, I'm Justin "Dunna" McDonough and I engineer and produce here at Resonate Music School & Studio. I fell in love with music when I was just a kid. I started playing guitar first and gradually picked up any other instrument I could get my hands on. At the end of high school all I wanted to do was be the guy who recorded bands so I hopped out to Ontario to get my college diploma in recording. Apparently that wasn't enough, so when I came back to Alberta I went to university and got two more diplomas: one in drum performance, and one in music composition.
Since my school days I have played in a number of bands, recorded everything from classical to reggae to dubstep, written music for performers, created soundscapes and music cues for theatre productions, and written original film scores. I have been teaching both drums and recording for a number of years because I believe that what I do is joyful, and I want others to be able to experience the same joy that I have.
I can't wait to see you taking classes or recording in our school or studio and I'm excited to help you grow as a musician.
Staff Video