Kevin Castro
Director of Lesson Development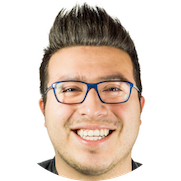 Director of Lesson Development
Hey, I'm Kevin and I teach Piano and Guitar at Resonate Music School & Studio! I just recently earned my Bachelor of Music in Jazz and Contemporary Popular Music at Grant Macewan University as a Performance Major. I have taught groups and private lessons for a number of years and am delighted to be a part of the team at Resonate. As an enthusiastic and organized educator, I place a strong emphasis on fostering character development and a caring inclusive classroom environment. My preference is to organize personalized lesson plans for each and every one of my students, tailored to their individual needs and style of learning. I believe in teaching this way becauseI am passionate about seeing students grow their abilities and love of music.
I have been very fortunate to have been immersed in music my entire life and have been greatly influenced by my father who is also a jazz pianist/instructor. I received great teaching from my dad and more recently have studied with Dr. Bill Richards and Chris Andrew. My biggest stylistic influence is Latin Jazz especially Bossa Nova but I have grown to greatly appreciate, play, and teach a number of different styles from Rock n Roll, Pop and Funk to Jazz, Country, Gospel and Folk.
Some of my most memorable performance opportunities include: playing at the 2010 Vancouver Winter Olympic Games, the PNE's 100 year anniversary, performing with the group who opened for Swollen Members and the Grammy and Juno award-winning artist, Sarah McLachlan. I have also toured through a variety of venues in western Canada and, of course performed at a number of venues in the Edmonton Area.I look forward to sharing what I have learned and equally thrilled to see what I will learn from each student!
Staff Video