Resonate Music Voted Top Choice Music School 4 Years in a Row!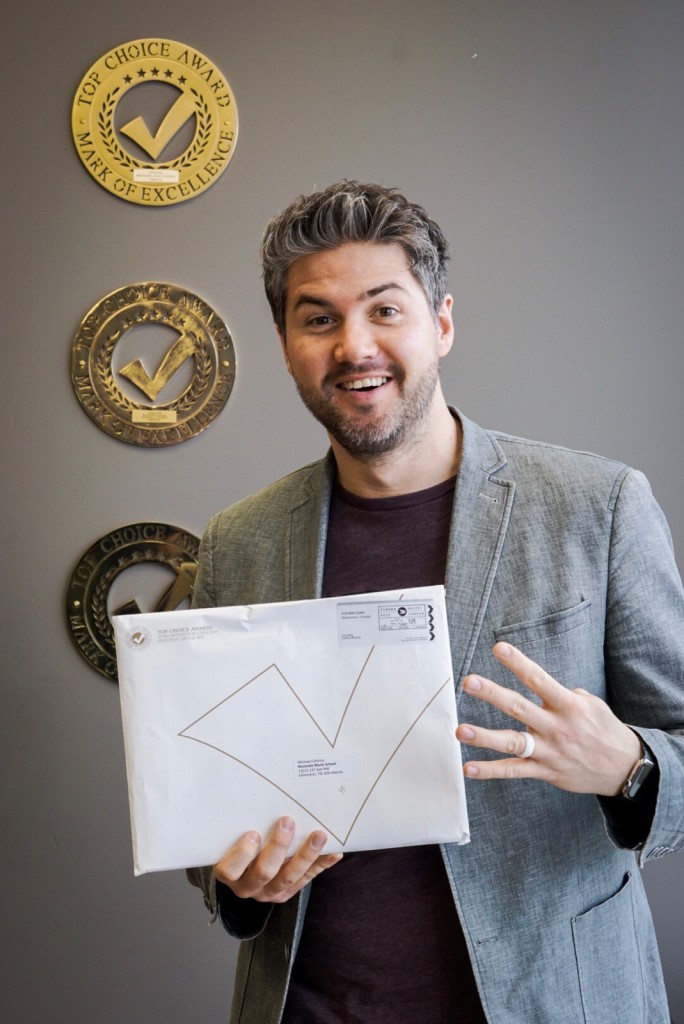 The results are in and Resonate Music School & Studio has been voted the 2017 Top Choice Music School! This is the 4th consecutive year that Resonate has received the Top Choice Award for the Music School Category in Edmonton, Alberta.
Graded in a variety of categories including Interior Appearance, Customer Service, Value of Products/Services, Website Design and/or Function, and much more, Resonate received an overall score of 91 out of 100!
We're so humbled by the amount of voter praise comments that were left by those who voted for Resonate. Reading the stories of how music education has made such a positive impact in so many of our students' lives was so encouraging and heartwarming. Of maybe even more value were the comments of constructive feedback, which help reinforce our reasons for continually striving to improve.
Resonate has really become a strong community of music lovers that we often refer to as The Resonation and this award is for every person who has engaged with Resonate in any capacity. One way or another, you've helped shape us for today and the future and we are forever grateful for that.
Can we make it 5 years in a row? We'll sure try our best to continue earning your vote of confidence. In the meantime, we wanted to share just a few of the comments we received from our voters. 🙂
"My daughter took guitar lessons for 10 months with a neighbourhood teacher and she was ready to quit. We have been with Resonate since July 1st for drop in lessons and since September with membership lessons. She loves it. Her teacher is very calm and relaxed with her. He structures the lessons in her interests. I enjoy the atmosphere. Everything is clean and professional. My younger daughter enjoys the iPad Bar while she waits for her big sister. Teachers are punctual and on the two times that her teacher had to cancel a lesson, I was given advance notice and the option of having a sub teacher or making up the lesson later. My daughter is also looking forward to her recording studio time, a perk offered to membership students every three months. If I had known how much better the Resonate experience was, I would have sent her here much sooner. It is more than worth the drive and only costs about $2 more per lesson than our former teacher was charging."
"Because it is a fabulous business run by incredible people that have inspired my son to take an interest not only in his music lessons but to expand friendships and put solid efforts into other aspects in his life. He absolutely loves his guitar teacher and has joined band at his junior high now as well. His love of music has always been there but his interest in instruments and knowing he is capable of more has come from Resonate Music. He has also very recently joined the band with his Air Cadets squadron and is looking forward to selecting yet another instrument to learn. This will make three instruments in just over a year of taking lessons with Robyn at Resonate."
"From the first minute I walked in I have been impressed with everything. It is literally the one extracurricular activity that my daughter participates in that I have no complaints about. I wish I had enrolled her sooner."
"They are awesome! Wonderful instructors and the best customer service makes this more of an extended family than just someone who teaches your kid piano."
"The instructors are extremely knowledgeable and competent in their chosen fields of music and really provide helpful encouragement and advice to their students. The administration shows welcomed flexibility in making up missed lesson times. Also, the presence of a first rate sound studio on the premises is a huge benefit to those students seeking professional careers in music." 
Thank you, everyone!!