Resonate Wins 6th Consecutive Top Choice Award
The results are out and thanks to your incredible support once again, Resonate has been named Edmonton's Top Choice Music School for the sixth consecutive year! We announced the win on social media with a Thank You Video a couple of weeks ago but just recently received the scores and feedback that you left for us and we've been totally blown away. There were literally hundreds of heartfelt comments and the category scores came in higher than ever before. And although we love to hear about your positive experiences (who doesn't?) it's really the feedback on ways to improve that we focus so intently on.
The title of Top Choice is not something we take for granted and we feel we must always challenge ourselves to raise the bar and do justice to your votes of confidence in us. We've gotten to this point together and this latest award is as much yours as it is ours. Thank you for helping make this all possible and for keeping the dream alive! We look forward to making you proud once again and hopefully continuing this streak in to 2020 and beyond!
Check out the scores below, as well as just a few of the comments that made it tough for us to stay dry-eyed :')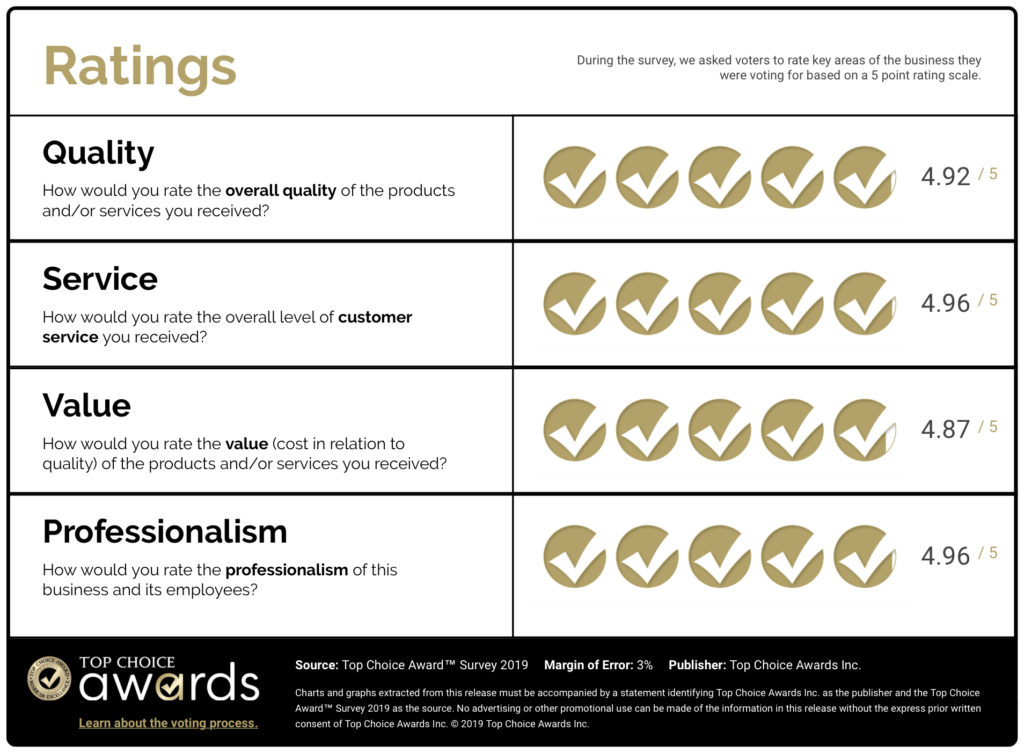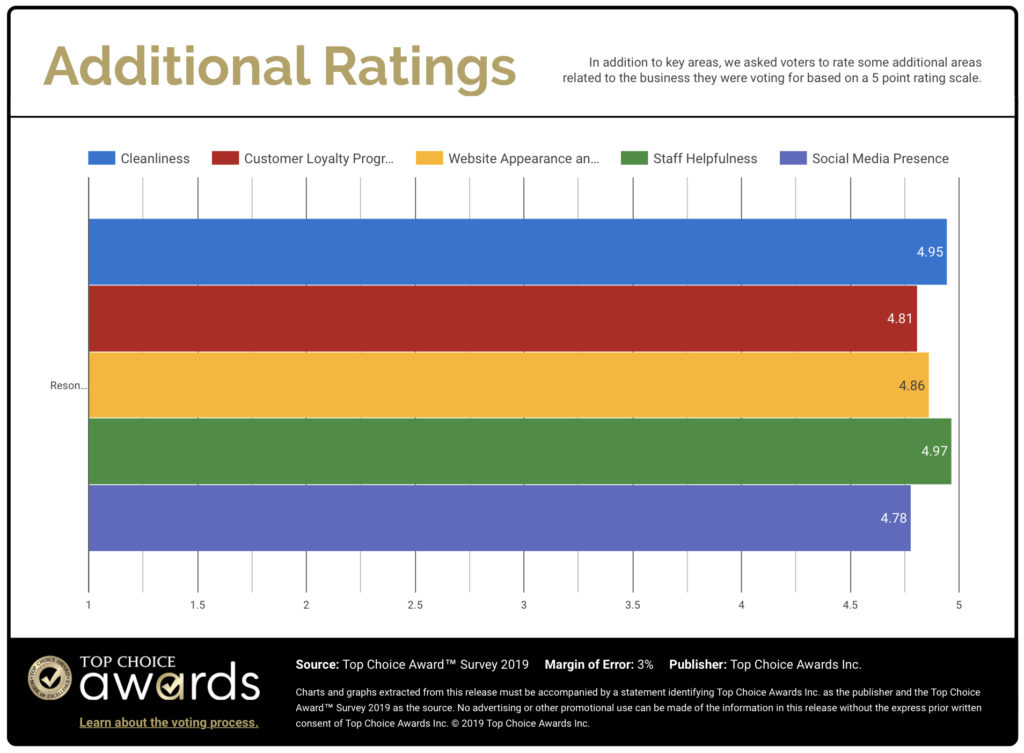 "They're an amazing studio! They provide their students and families with wonderful opportunities and do it all with such heart. So grateful to have found this studio for our son – and oursevles!" – Carol
"First off, the owners and management show nothing less than a serious commitment to the students of the school and the same to the community that they represent. They consistently make every effort to accommodate our needs in any possible way" – Dach
"Everyone there is so kind and helpful. You can go there in a bad mood but you'll always come out with a smile on your face. The teachers are amazing and they teach the students exactly how they need to be taught, not in a cookie cutter way. Everything is personalized." – Kalita
"Positive learning environment for musicians of all skill levels, rewards systems to keep students (especially younger ones) on track, in-house recording studio, several recitals a year for students to show what they've learned, etc, etc. I can't overstate how much I love taking lessons here!" – Jennifer
"I see how much they are involved in service and giving back to the community. The people, and specifically the children, that come out of here showcase an unmatched, unbridled enthusiasm for music which I quite simply never see elsewhere." – Josh
"My son has been attending Resonate for 5 years. He's gone from Tunes & Tots to Junior Jammers and now private piano lessons. Resonate is more than just a school to us, they are family." – Margaret
"I feel Resonate has given my children a love and understanding of music in an environment that is relaxed and fun. The teachers took one of their interests and helped them grow as musicians. Their favourite part is being a part of the concert during the summer and seeing everyone come together and create something amazing." – Natalie